Erin Treadway (Actor/Co-Founder)
Erin is a Texas-born, Brooklyn-based actress and frequent collaborator with playwright/director Leegrid Stevens. Their most recent projects were Ms. Julie, Asian Equities and The Twelfth Labor. Other projects include Spaceman at Incubator Arts in New York: Sun, Stand Thou Still(Spring Theatreworks);Post Oedipus (HERE, One-Arm Red, Spring Theatreworks);Still Life With Runner (HERE, Spring Theatreworks); Theme & Variations (Ontological); Leda's Swan (Columbia University); 12th Labor (Columbia University, The Lark, Des Moines Social Club, Tutto Theatre Company); The Dudleys! (workshop by the Lower Manhattan Cultural Council, Theatre for the New City, Tutto Theatre Company); The Nine/Twelve Tapes (Theatre for the New City), all premieres of Stevens' work. This collaboration has allowed her to play roles ranging from a mentally damaged young woman on a 1950's Idaho farm to an astronaut on a one-way one-person journey to Mars. Other roles/projects include: Gertrude in Hamlet(LaMama); Ophelia in Poor Jacob's Hamlet (Spring Theatreworks); Olga in Three Sisters (Columbia University); Eli in Mourning(Columbia University); Mitzi in URGE (Spring Theatreworks); among others. Erin can be seen in commercials for A&E and the Biography channel, and in the feature film lbs.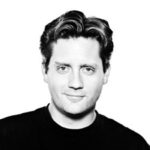 Leegrid Stevens (Playwright/Co-Founder)
Leegrid grew up in the hill country of Spicewood, TX. He moved to New York after attending SMU in Dallas and now lives in Brooklyn. His plays have been seen in downtown theaters in New York including HERE Arts Center, Incubator Arts Project, Lark Theatre, Altered Stages, Theatre for the New City among others both nationally and internationally. You can find some of his plays in print including Post-Oedipus (Playscripts), Leda's Swan (Stage Tribes, Theater-Verlag Desh Publishers), Sun Stand Thou Still (Plays and Playwrights 2004), and The Dudleys! (Indie Theatre). Leegrid was recently nomitated for a couple NY Innovative Theatre Awards (Script & Sound Design) for his work on Spaceman. MFA – Columbia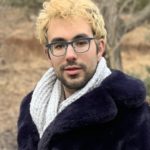 Charles Quittner (Director/Producer)
Charles Quittner is a South Florida-born and raised theatre facilitator "having fun with futility" (NYTimes). Directing: Protest, Boscoe Barles Bestival (The Brick), Cowboy (Target Margin), The Goodbye Party (Boscoe Barles Backyard), TOXIC IF SWALLOWED (Irondale, Ars Nova, American AF, LGBT Center), Everyday Afroplay (Jack Arts), Medea TragiQuilt (Fresh Ground Pepper, Club Cumming), He Hurt Himself in His Confusion! (The Glove, Jack Arts), Cymbeline (The Brick). Producing: Spaceman (2 Drama Desk Nominations), The Dudleys, Good Girl Gone Bad, Electra (Euripides). Charles is the founder of Forklift Reading Series at Loading Dock Theatre, Resident Director for Retro Factory's immersive parties, Cofounder of Shuga Pie Supreme, and a 2018 Drama League resident artist. Learn more at charlesquittner.com & follow @cquitty.
Loading Dock Theatre
Loading Dock was formed by playwright/director Leegrid Stevens and actor Erin Treadway. The company is based in Brooklyn where we rehearse and build shows that explore the extremes in human behavior. We produce emotional, character driven plays with an experimental edge.