Please see below for details on previous Forklifts.
SEASON 1 – 2017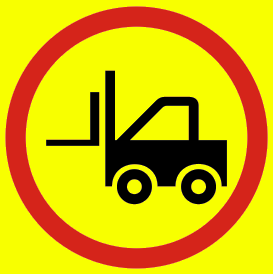 American Moose (Full Length)
By Noah Mease
Directed by Charles Quittner
In a time when uninformed hearsay is confused with scientific fact (the 18th century), Thomas Jefferson and his BFF James Madison seek to prove the grandeur of American wildlife to an unimpressed Europe.

The Fire This Time
by Scott Reynolds
Directed by Callie Jane Farnsworth
Featuring: Clare McNulty, Jack Fellows, Cleo Gray, & John Andrew Morrison
Stage Directions read by Kat Lee
November 8th, 2016: Cam Anton is to kill herself dependent on the results of the presidential election. But as her friend intervenes and the sky is falling down, that might not be so easy. A comic slice of horror that is less horrifying than life, The Fire This Time explores who the hell we are in this very turbulent age.

Thicket & Thistle's New Untitled Murder Mystery Musical
Created by Thicket & Thistle
Music & Lyrics by Kyle Acheson & Sam De Røest, additional lyrics by Jonathan Eric Foster; Musical direction by Kyle Acheson
Featuring: Kyle Acheson, Dominque Brillon, Sam De Røest, Jonathan Eric Foster, Sarah George, Joshua Stenseth & Rebecca Teran.
A cast of actors performing a murder mystery on a cruise-ship fall victim to a serial killer in this lighthearted folk musical romp.
The Exposed Bone Workshop Collective Ensemble Studio "Not Just Your Average Theatre Company" Theatre Company Presents: "When Pigs Fly!" A Reading Series of Hot & Spicy New American Plays Written by the Artistic Director
by Charlie O'Leary
Co-directed by Kate Moore Heaney and Ivey Lowe
Featuring: Artem Kreimer, Sydney Blaxill, Connor Johnston, Alli Trussell, and Erica Hernandez
A new play in development is like a seed planted in the heart of a tiny child…
Bithyr (Part One)
by Leegrid Stevens
Directed by Jacob Titus
Featuring: Shawn Davis, Erin Treadway, Leegrid Stevens
Part One of the myth of Bithyr, who forgot she was a God, and lived for a while as a human.
SEASON 2 – 2018
The Weekend on Flaming Road
By Daaimah Mubashshir
In The Weekend on Flaming Road, we are taken down an "Afro-New Wave, existential rabbit-hole exploring the absurdity of living in black skin. Six extracts will be read created from Daaimah's Everyday Afroplay – a daily theatrical writing meditation on blackness or the black body, in its' ever mutating and varied forms, aiming to create a cauldron of text that exists outside industry constraints. Directed by Callie Jane Farnsworth.

Twin Size Beds
By Sam Schanwald
During the annual neighborhood-wide game of hide-and-seek, twelve-year-old Sam gets stuck in an abandoned tree house when the ladder falls down. The hiding place has a shag carpet full of bugs and some invisible friends. From its window, we can see the twin boys who live next door undressing and dressing themselves for soccer practice. Have a juice box and some fruit snacks, but save some for the others. We're stuck in here forever. Twin Size Beds is a new play-concert with original music by Avery Leigh Draut, Zack Milster, and Sam Schanwald.

Feminist in the Woods
By Asia Gagnon and Thomas Constantine Moore
An exploration of human intimacy and vulnerability through a series of true stories, wildly untrue stories, and sex-positive fairy tales. Through comedy and confession, an animal called "feminist" attempts to blur the lines of gender that are typically attributed to specific experiences and emotions. Can this creature be trusted? Some men will tell you.

A Video World
By Troy Deutsch
Miles wants to move to Hollywood and be famous more than anything. When a man returns to their small Midwestern town and offers an opportunity to audition for Kevin Costner's new movie, Miles realizes this might be the one chance he's been dreaming about. A Video World shows us a world of shadows, lit only by the stars in a young boy's eyes. Directed by Charles Quittner.

Interabang
By Ry Szelong
Last year, a "lecturer" at the Japan Society tried to compare 1600s kabuki theatre to Alexis Michelle on season 9 of RuPaul's Drag Race. Today, I am writing a family diary play that is perpetually in-progress, maybe because of the 河童 at the bottom of the swimming pool. Interabang is a fragmented portrait of shame, queerness, and half-East-Asian-American identity in one family, and of the half-true ancestral curse that lurks under their kitchen sink. #lmfao #fml #dying #dead #risen #cursed
SEASON 3 – 2019
Lolly, Lolly, Lolly
By Zoë Geltman
Lolly, Lolly, Lolly is a play about a woman who is trying to discover her own secret, that hidden country within her that begs for nature to wrap itself around it like a hand. Does it lie amidst the work-a-day routine of a witchy cooking start-up? A hipster remote viewing party? Will she find it with a dude she meets on Tinder who claims he's dated two witches and both of them put spells on him? Is the search even worth it? Maybe she should just pull off some penises dramatically and run away and go make a bed in the forest out of mushrooms and twigs and strange, misshapen vegetables.

A Dead Black Man
By Tanya Everett
A Dead Black Man is about the living and the dead. About the degradation of the black body–how he is studied, vilified, defiled, and so often dehumanized. If we treat our dead this way, how are we to consider the treatment of the living? As we begin to unravel these aspects of cruelty, we attempt to envision a world that uplifts and promises a secure passage for our dead. A world in which our black men are full of light, joy, and peace.

what you are now
By Sam Chanse
Directed by Charles Quittner
Driven to free her mother, a survivor of genocide, from her fear memories, Pia is haunted, and propelled, by unresolved fear memories of her own. What You Are Now is a play exploring how our past is ruthlessly and relentlessly engaged in our present – how do our histories shape and define us, and how can we, in this moment, shape and define our histories?

The Pleasure of your Company
by Brittain Ashford
The Pleasure of Your Company, a new immersive musical created by Brittain Ashford with Matt Bauer, joins a Brooklyn couple and a handful of their friends for their penultimate New Year's Eve party in their long-time home. Normally a big bash, the couple finds themselves a little conflicted as they prepare to be kicked out of their building. The show invites the audience to be a passive part of the party, with live music, beverages, and snacks while exploring what it means to be an artist living in New York, finding happiness, and navigating grief.

Hippolytus 04
By Sofya Levitsky-Weitz
Directed by Jake Beckhard
It is 2004. We are in the suburbs, and Phaedra is in love. Hippolytus, her fifteen-year-old stepson, lives on a DSL modem, in a trippy iTunes visualization, in the sounds between the sounds of AOL Instant Messenger. Phaedra finds him there. What happens next has happened many times before.
Hippolytus 04 is a new-media piece of ancient Greek theatre that marries the aggressive materiality of full-scale Greek verse with disorienting digital art. The result is an escalating dissociation which corrupts Phaedra like a scratched CD-ROM — but lifts her veil to reveal a new pandemocratic mode of being, which threatens to swell and surge through everything she's always known.

True Voyage is Return
Created and performed by The Syndicate of Initiative
True Voyage Is Return is a multidisciplinary performance rooted in experimental jazz and improvisation, as well as an anarchist politics of mutual aid and solidarity. The Syndicate of Initiative is a nascent collective of performing and improvising artists from a variety of backgrounds. The collective is predicated on non-hierarchical decision making and joyful disruption, and is inspired by the history of American Improvisation as a tool of resistance against white supremacy, heteronomativity, and state violence. SEA – 2020

Cory and Smim's Love Conquers the Earth
By Billy McEntee
Directed by Charles Quittner
In the near future, when there are no more gas-fueled cars and drag queens can be found at your local community garden, two teens thousands of miles apart struggle to find a way to connect to each other: Cory wants to fall in love, and Smin wants to start a revolution… neither are prepared for what is to come. Billy McEntee's Cory and Smin is a queer eco-comedy that dares everyone to believe in…hope… to believe in a future… and to believe that love itself can be a revolutionary act!
$#!thole Country Clapback
By Pascale Armand
Directed by Kimille Howard
January of 2018, Donald Trump made an erroneous statement that beckoned Pascale to put pen to paper. Since then, she has been developing her theatrical one-woman show in response! The piece chronicles her family's immigration journey entering and leaving the US. Pascale comes to terms with her dual identity and the inextricable link between Haiti and the United States so often ignored and dismissed. Pascale Armand's $#!thole Country Clapback takes a brash, daring, and intimate look into the way the things that make us who we are and things that can bring us together.